I'm an avid porn game player. When it comes to bad porn games, I know a thing or two because I've seen a thing or two (yes, I'm ripping from State Farm).
But House Party is something special in the way that it's so damn bad. Like, it hurts my eyes bad. A part of me wanted to love the game, but the other part of me realizes just how shitbaggery the game actually is.
This is one of the best house party game reviews, mostly because they disregard the SJWs who are pissed off that the game may offend women. Because, you know, both men and women alike choose their porn based on what's not offensive to them (sarcasm alert).
House Party as a porn game is bad, just not for the reasons the sappy reviewers put forth.
The true bad part of the game is the dingy graphics that move like elderly men in a pool yoga class.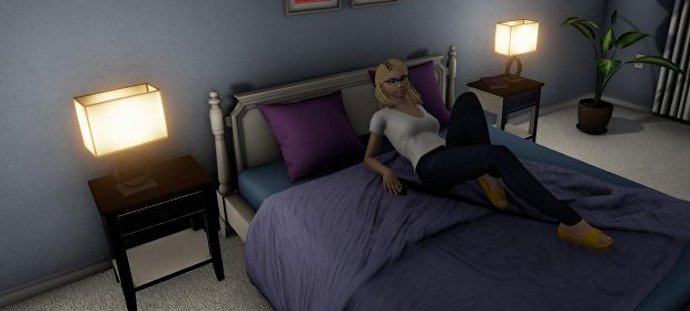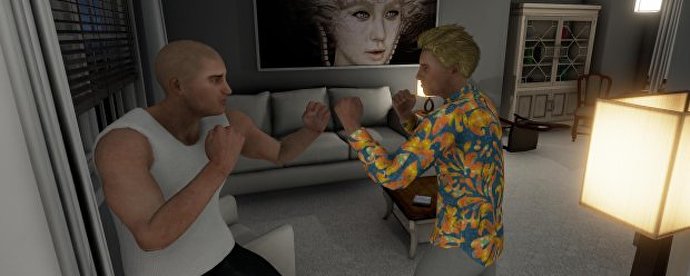 As you can see, in House Party, you might have to fight another bro for a girl's honor. Yes, it's that shallow.
The images aren't bad. The blonde laid out on the bed tantalizes our very horndog spirit. But once she moves, it's difficult to remain in focus of the ultimate goal.
You'll sometimes need to solve bad puzzles. But mostly, the game's all about horrible pickup lines. Or showing your dick. Yes, you can flash your goods to any girl at the party and see if she likes it. Because in real life, that's like, a crime. But not in House Party where it's a viable way to pick up girls.
Offensive? Yeah, House Party is offensive. It's a porn game though, what do you expect? If it offends you, certainly take a pass on playing it.
I'm more offended by the crappy script and graphics and the lack of depth. But that's just me, I'm only one bro in the world.
Maybe House Party is your cup of tea?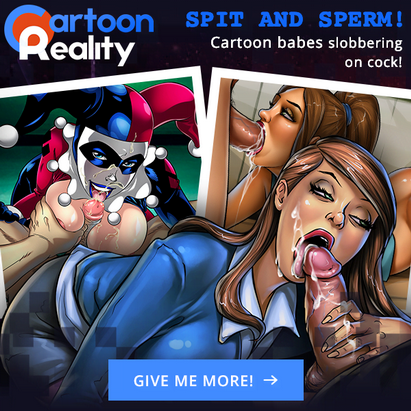 You might also to like other famous cartoon porn below